Tags
Related Posts
Share This
NEW YEAR'S EVE
The Doctor's Orders present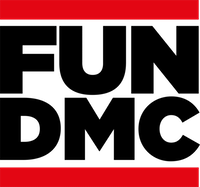 The Daytime Family Block Party
New Year's Eve Party – Midday is the new Midnight
10.30am-1.30pm Sunday 31st Decmeber 2019
JuJu's Bar & Stage Ely's Yard, 15 Hanbury St, London E1 6QR
All adults must be accompanied by a responsible child
All ages welcome from 6 weeks to 60
DJs
Spin Doctor & Russ Ryan
Countdown to Midday + Baloon Drop + Glitter Cannons + Party Poppers + Snow Machine + Dance competitions + Food + Full Bar + more

After our last two NYE parties sold out weeks in advance we are back again with more from the world's favorite daytime family block party.
Whether the proud parent of a Lil Wayne, a Missy Elliot or a whole crew of Beastie Boys and Wee Papa Girls Rappers, it may be a little while since you celebrated New Year's Eve on the dance-floor. Kids make it a little tricky to see the new year in quite the fashion you would have of old.
FUN DMC, the daytime family block party are here to change that. Midday is the new midnight! We are counting down to 12pm in stead of am and will be celebrating with a kid friendly balloon drop, glitter cannons and a load of party poppers at this very special New Year's Eve party.
FUN DMC founder and resident Spin Doctor will be spinning a genre melting fun packed mix for all ages alongside his good mate Russ Ryan so come ready to party!